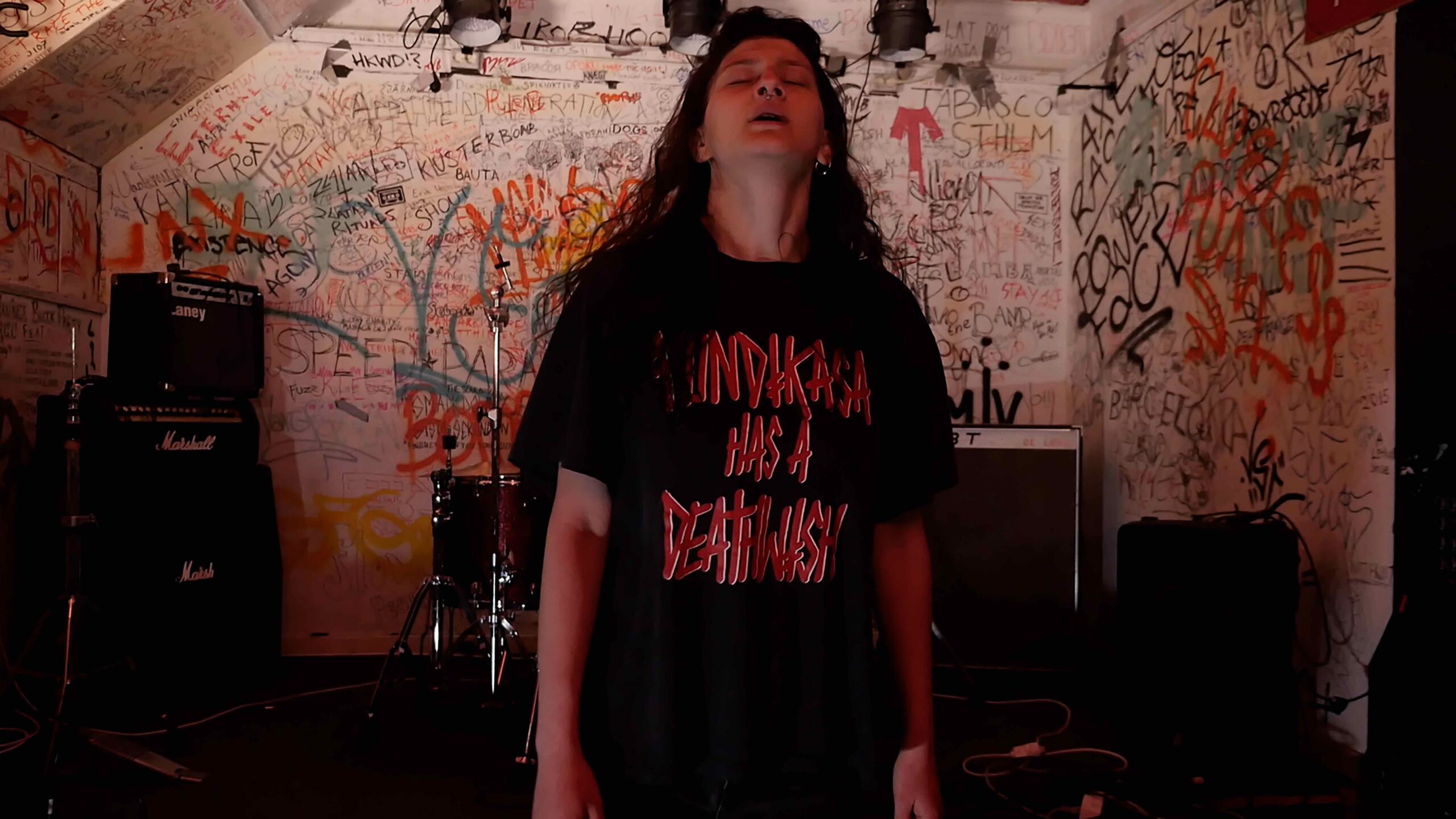 Eva Rocco Kenell. Talentprisvinder 2022. Foto: still fra videoværket Territo Reell (2021)
En enstemmig jury har i år valgt at tildele Talentprisen til svenske Eva Rocco Kenell. Kenell vinder med værket Territo Reell (2021), som kan ses i traileren her.
"It feels fantastic to receive this award and to be able to exhibit my work at Charlottenborg Kunsthal. It is an honor and means a lot to me that my work, my artistry and my collaborators get this recognition. I hope this will generate even more visibility for my work in the future."
– Eva Rocco Kenell
OM EVA ROCCO KENELL
(oversat fra kunstnerens egen beskrivelse)
Eva Rocco Kenell, født i 1982, har en bachelor i kunst fra Gerrit Rietveld Academy i Amsterdam og en master i kunst fra Konstfack University of Arts and Craft i Stockholm. Kenells kunstneriske praksis afviger fra virkelige begivenheder, hvor intentionen er at nedbryde klassiske narrativer og normativ historiefortælling. Hendes metode består af en reseach-baseret praksis med fokus på mikrohistorier. Hendes arbejde tager forestillinger om dokumentarens rolle, historiefortælling, sandhedsbegrebet og imitation op til diskussion.
@evaroccokenell
OM Territo Reell (2021)
(oversat fra kunstnerens egen beskrivelse)
I 1982 opdagede de bevæbnede svenske styrker ekkolodslyde fra hvad de troede var udenlandske undervandskøretøjer i Hårsfjärden i Haninge kommune. Indsatsen var stor og overdådig. Dybdebomber blev sunket ned mod de formodede ubåde. Samtidig, et kvarters kørsel væk, samledes unge mennesker i en gammel punk-villa. Det nu legendariske band Tant Strul begyndte deres koncert med sangen Hjärtan Slå. Værket undersøger fravrende modstand, synkede bomber uden kollision og moshing uden sammenstød. Til dette værk har jeg bedt den svensk-norske kunstner Katharina Nuttall om at fortolke sangen Hjärtan Slå. Målet var at skabe en følsom og langsommere udgave af originalen. Mens jeg filmede denne scene lyttede jeg til den nye udgave af sangen, og danseren, Mariê Mazer, lyttede til et hardcore-nummer hvis tempo, når den blev sat ned til den nøjagtige billedhastighed af optagelserne, passede med den tempoet i den nye sang.
HD video. 04:59 min.
JURYENS BEGRUNDELSE FOR VALGET AF EVA ROCCO KENELL
 "Da vi først så Evas video, havde vi alle den fornemmelse, at nu var der noget der ramte en nerve, en speciel energi. Den berørte os. Der var noget med sammenstødet mellem et voldsomt udtryk og en følsom sang, et ganske simpelt, men virkningsfuldt og modigt greb. Udtrykket er meget præcist og gennemarbejdet. Sang, dans, det visuelle går op i en højere enhed. Man mærker, at der er arbejdet i bunden med de virkemidler, som anvendes og man får lyst til at blive med værket i lang tid." 
– Hesselholdt & Mejlvang, på vegne af dette års jury