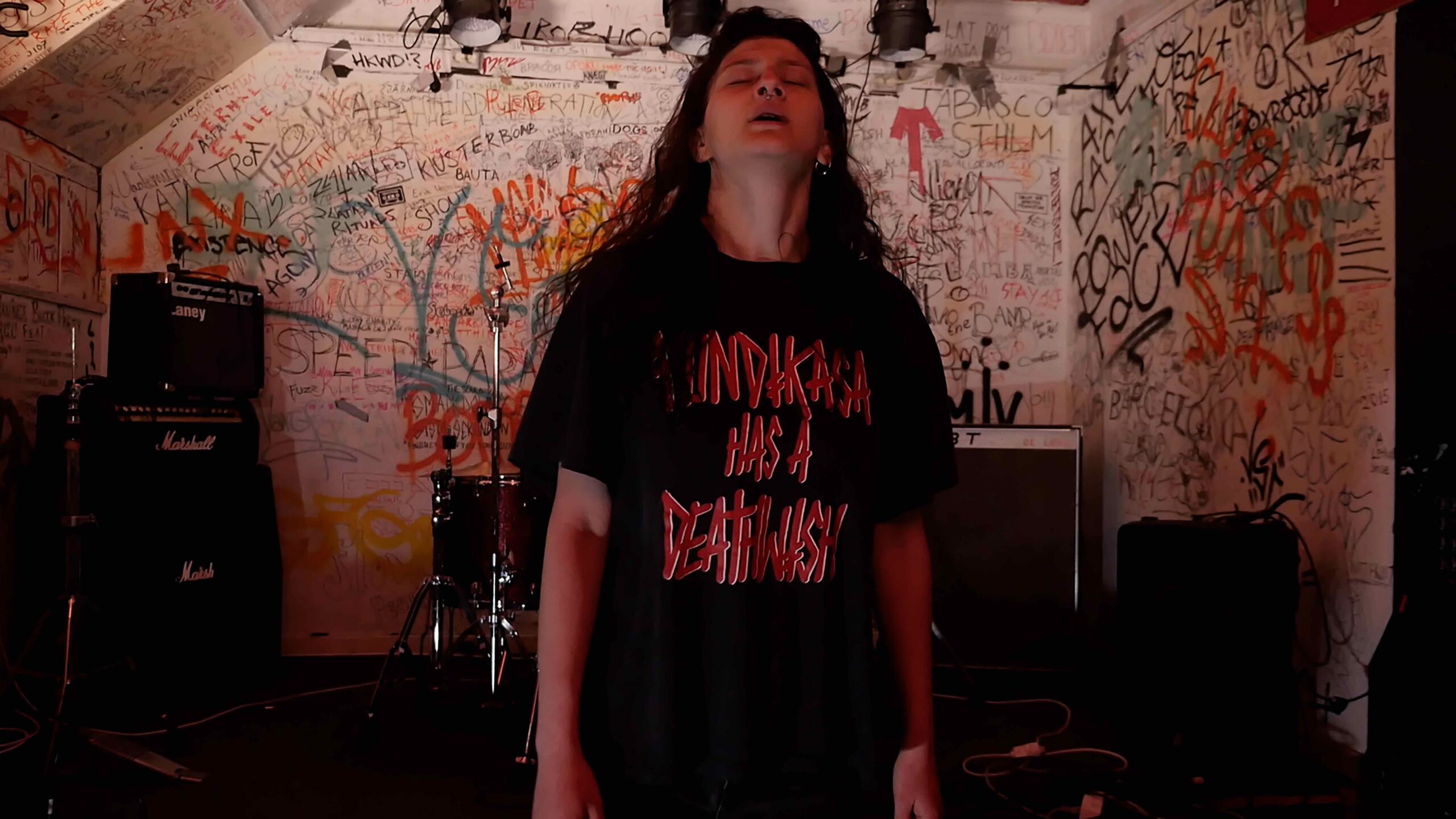 Eva Rocco Kenell. Talent Award Winner 2022. Photo: still from the video work Territo Reell (2021)
A unanimous jury has this year chosen to award the Talent Prize to Swedish Eva Rocco Kenell. Kenell wins with the work Territo Reell (2021), which can be seen in the trailer here.
"It feels fantastic to receive this award and to be able to exhibit my work at Charlottenborg Kunsthal. It is an honor and means a lot to me that my work, my artistry and my collaborators get this recognition. I hope this will generate even more visibility for my work in the future."
- Eva Rocco Kenell
ABOUT EVA ROCCO KENELL
(translated from the artist's own description)
Eva Rocco Kenell, born in 1982, holds a Bachelor of Fine Arts from the Gerrit Rietveld Academy in Amsterdam and a Master of Fine Arts from Konstfack University of Arts and Craft in Stockholm. Kenell's artistic practice departs from real events, intending to disrupt classical narratives and normative storytelling. Her method consists of a reseach-based practice focusing on micro-histories. Her work challenges notions of the role of the documentary, storytelling, the notion of truth and imitation.
@evaroccokenell
About Territo Reell (2021)
(translated from the artist's own description)
In 1982, armed Swedish forces detected echoing sounds from what they believed to be foreign underwater vehicles in Hårsfjärden in Haninge municipality. The effort was large and lavish. Depth charges were sunk against the suspected submarines. At the same time, a fifteen-minute drive away, young people gathered in an old punk villa. The now legendary band Tant Strul began their concert with the song Hjärtan Slå. The work explores repelling resistance, sinking bombs without collision and moshing without clash. For this piece, I asked Swedish-Norwegian artist Katharina Nuttall to interpret the song Hjärtan Slå. The aim was to create a sensitive and slower version of the original. While filming this scene I listened to the new version of the song and the dancer, Mariê Mazer, listened to a hardcore number whose tempo, when slowed down to the exact frame rate of the footage, matched the tempo of the new song.
HD video. 04:59 min.
THE JURY'S REASONS FOR CHOOSING EVA ROCCO KENELL
 "When we first saw Eva's video, we all had the feeling that now something hit a nerve, a special energy. It touched us. There was something about the collision of a violent expression and a sensitive song, a very simple but powerful and courageous move. The expression is very precise and elaborate. The song, the dance, the visuals all come together. You can feel that the effects used have been worked on from the bottom up and you want to stay with the work for a long time." 
- Hesselholdt & Mejlvang, on behalf of this year's jury