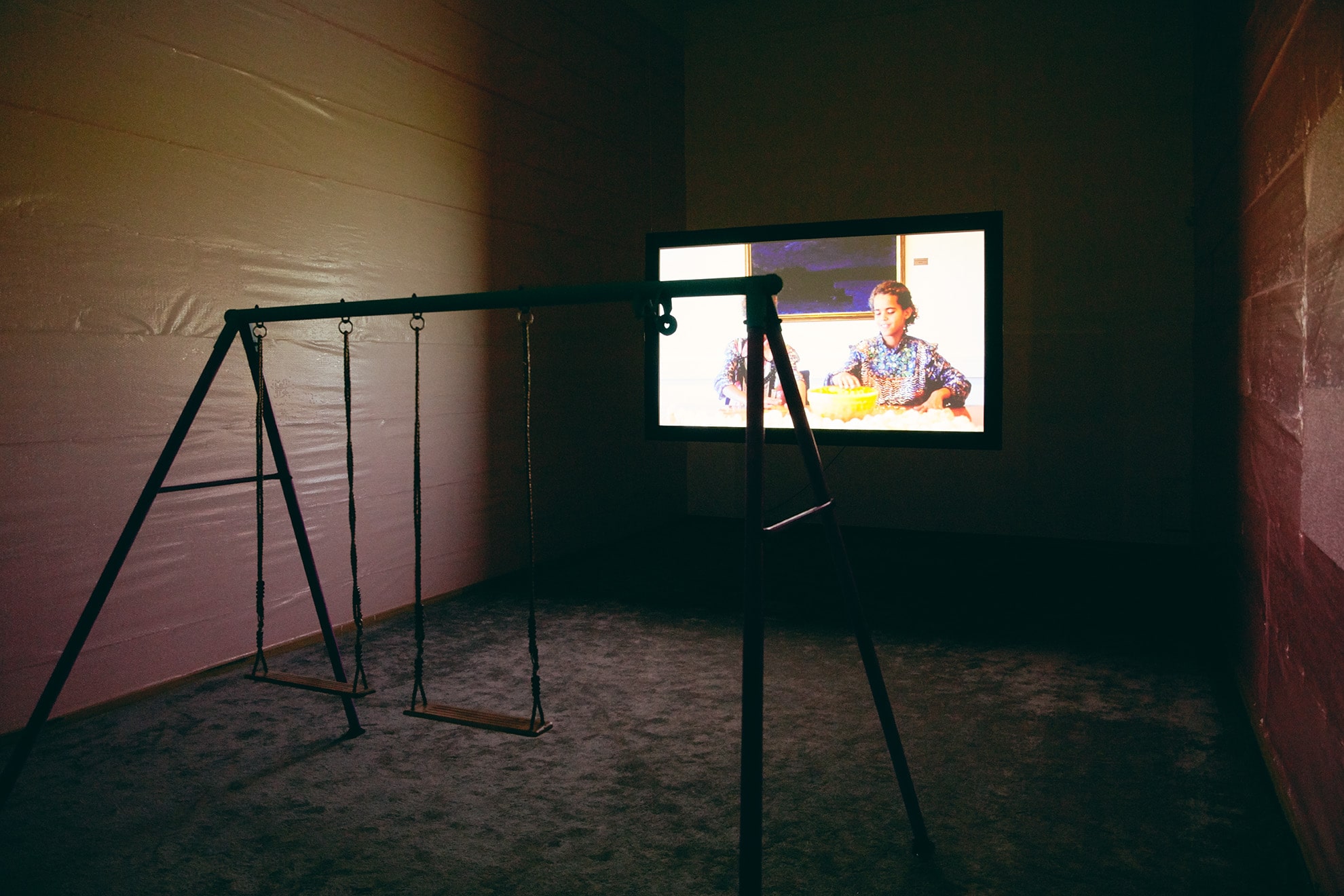 Soloudstiller 2018: Rodo Abdirahman
"Vi belønner Rodo Abdirahman for det udviste potentiale i en kunstnerisk lovende videofremstilling og håber prisen vil generere yderligere opmærksomhed på den unge kunstners virke og vil motivere hende til at fortsat udvikle sig som kunstner."
Sådan skrev sidste års jury (2017) om den unge Rodo Abdirahman. Med sine bare 23 år er hun således kun lige begyndt sit kunstneriske virke. Rodo Abdirahman er født i Somalia, og kom til Danmark med sin familie som ganske lille. Videoværket som kunstneren viser på dette års Forårsudstilling hedder Bygd, og inspirationen til værket er hentet fra en tur tilbage til fødelandet Somalia i sommeren 2017, til byen Kismayoo.
I videoen er to unge tvillingepiger pyntet med fine kjoler, og deres dybe samtale fremstår ganske voksent. Denne fremtoning står i skarp kontrast til de øjeblikke, hvor de kigger ud på beskueren, eller som i den sidste halvdel af videoen, hvor de griner og det hele bliver gribende barnligt.
Æggene som skiftevis slås i stykker, har en særlig seksuel ladning, der i denne sammenhæng kommer til at virke grotesk, fordi pigerne er så unge. Men på samme tid giver seancen god mening – netop på grund af kontrasten mellem barne- og voksenverdenen. Videoen virker, på en uskyldig måde, både foruroligende og grotesk, og i takt med det repetitive ved æggene, der smadres og de nærmest teatralske kast kommer filmen til at fremstå som en absurd blanding af de to verdener.