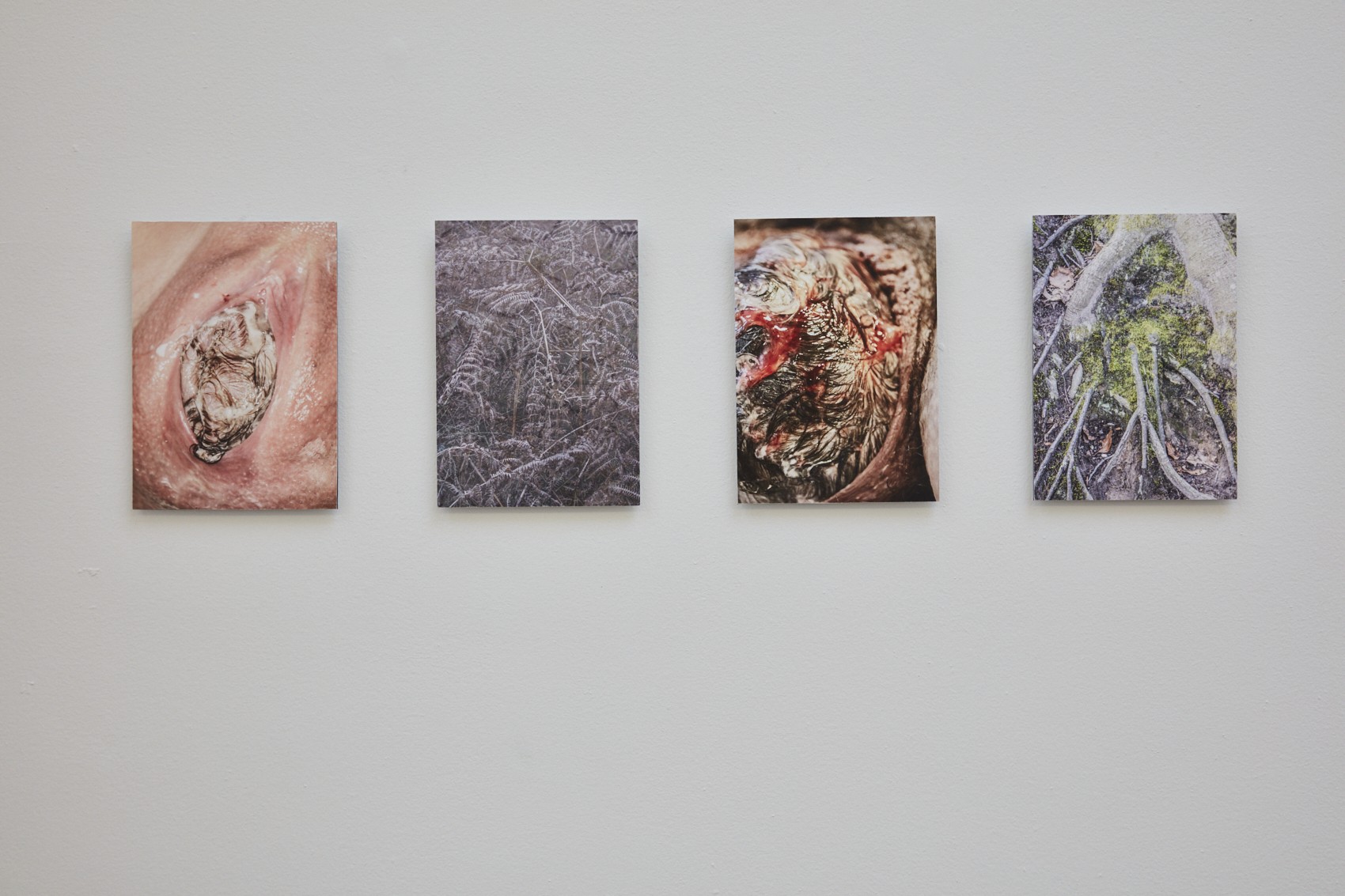 AnneMette Elmelund. The Talent Prize 2020. Photo Søren Rønholt
The newly established talent award is awarded to AnneMette Elmelund (born 1984) for the photo series Partus (2019). This year's jury has allowed itself to help define what the prize is and should be able to do, and the talent prize is therefore awarded to an artist who is only in his career as an artist and has recently made his debut.
AnneMette Elmelund is a midwife and photographer and, from this unique position, has had the opportunity – and courage – to report from an otherwise closed world with a photographically cool documentary gaze. Flesh and branches, hair and roots are juxtaposed as patterns and organic forms of life and perishability.
A child's path to the world is presented in mixed image components of birth and nature. At the same time concrete and abstract.
The jury was beaten by Partus' at once abstract and very sensual and intimate expressions. With a secure photographic look, the child's arrival is documented in the woman's lap as a glistening landscape. The images jut up and counter the power of nature with slices of trees, bark and water in image couplings where the beginning of life melts into nature.
It's a brave photograph. It's touching, offensive, beautiful, violent and tangible. Life's big questions strike the viewer with physical force. Birth, life and perishability are dismantled as taboo.
Partus revitalizes and updates the 70s documentary exploration of women's bodies and childbirth as a natural part of a woman's life. AnneMette Elmelund's photograph is objectified, without pain and points to man's position in the world as perishable nature.
The photographs are part of a small bookwork with photographs of births and nature.
The jury is looking forward to following AnneMette Elmelund's exploration of the potential of photography and rethinking the 70s focus on the body and encouraging new important explorations of the meaning of life with photography.
On behalf of this year's jury
Kirse Junge-Stevnsborg
Director, Malmö Konstmuseum