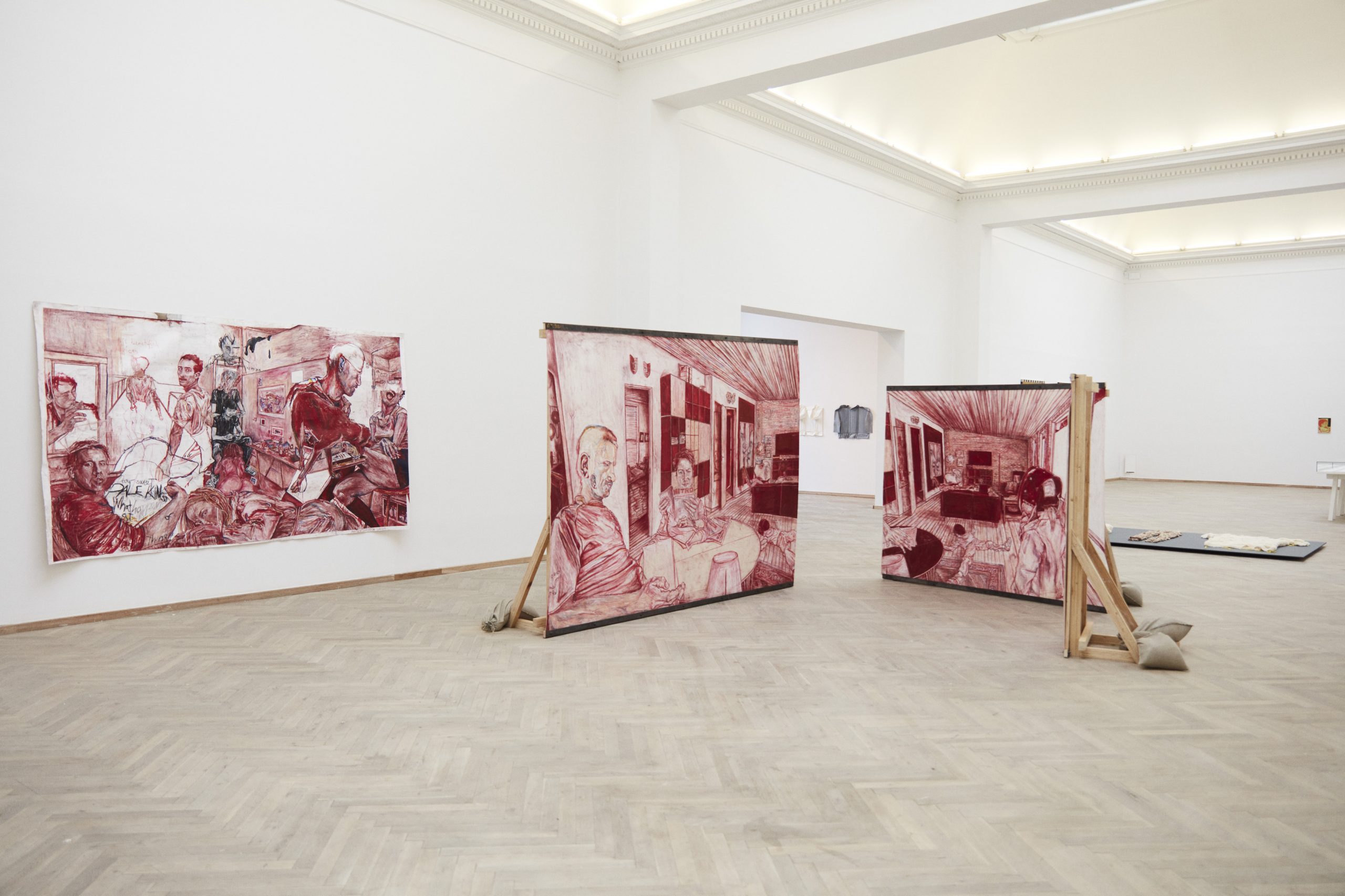 Anna Sofie Jespersen. Solo Prize 2021. Photo Søren Rønholt
This year's jury, Politikens Forhal and charlottenborg fonden are pleased to announce this year's solo prize winner Anna Sofie Jespersen.
The jury and Politikens Forhal write:
In consultation with Signe Jochumsen from Politikens Forhal, the jury has chosen painter Anna Sofie Jespersen as the recipient of this year's solo award. From first glance, we have all been overwhelmed by the energy, intimacy and clear vision of her great images. Anna Sofie Jespersen deals with both the most private and the universal elements of our existence; she highlights the portrait as a story both about the time spent with and about the care of those portrayed. Through her very own language and well-worked dynamic expression, she gives us a look into very different private spheres. She insists on a complexity and tension between the mundane and the amazing that we as viewers cannot, strangely, finish. We have only seen one corner of Anna Sofie Jespersen's universe and look forward to seeing it unfold in a major solo exhibition in Politikens Forhal.
The solo award includes a scholarship of DKK 10,000 and an invitation to exhibit in Politikens Forhal in 2022.