DEEP FOREST ART LAND PRIZE 2021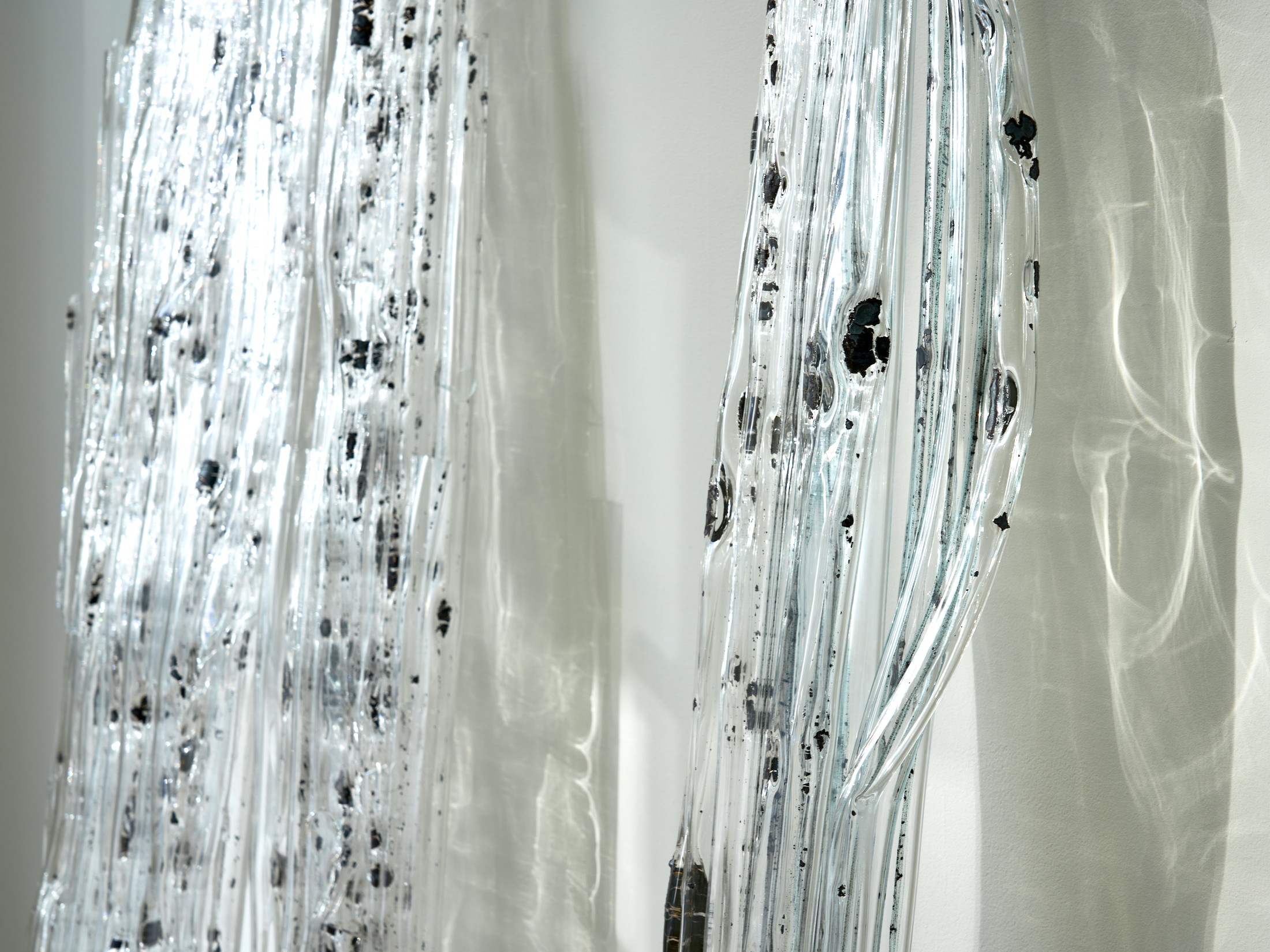 Ida Wieth. Deep Forest Art Land Award Winner 2021
This year's jury, Deep Forest Art Land and the Charlottenborg Foundation are pleased to announce this year's Deep Forest Art Land award winner Ida Wieth.
The jury and Deep Forest Art Land write:
The jury has chosen to point to artisan Ida Wieth as the recipient of the Deep Forest Art Land Award for her innovative glass and metal form experiments. In her practice, Ida Wieth remains faithful to her material, which she constantly presses in new directions in a curious and persistent exploration of the glass's ability to transform and stretch. Her work with abstraction creates a series of passing images and associations with actual objects that open up new spaces and challenge both the viewer and the potential of glass. We are convinced that her delicate compositions, with their poetic presence and the circle around prints and impressions, can settle into the vegetation around Deep Forest Art Land and enrich the many dialogues already under way there. We are very much looking forward to seeing how Ida Wieth will approach this context and look forward to experiencing the indestructible fragility of the glass in the forest.
With the Deep Forest Art Land award comes a grant of DKK 10,000 and an invitation to produce a site-specific work for Deep Forest Art Land in 2021.