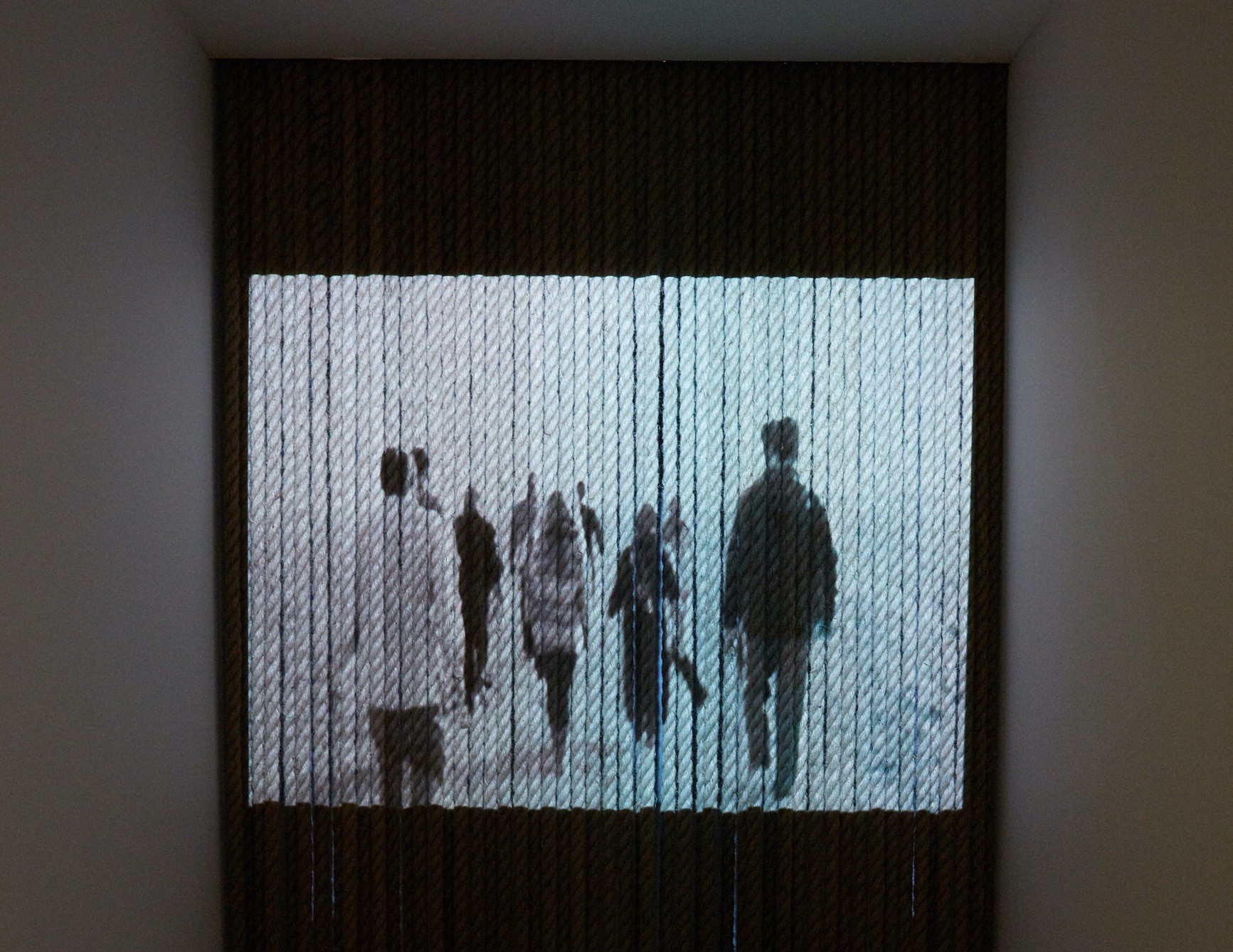 Samaneh Roghani. Solo Prize 2019. Photo Søren Rønholt
Solo Award Winner 2019 – Samaneh Roghani (IR)
Artist talk with the Solo Prize winner on Wednesday 6 February at 17:00 in Kunsthal Charlottenborg's cinema (free entrance). The talk takes place in English and is directed by Thomas Lindvig, visual artist and chairman of the Charlottenborg Foundation.
The jury has chosen to point to the Iranian artist Samaneh Roghani (born 1984) as the recipient of this year's Solo Prize for the work Barzakh (Limbo). Roghani has created a particularly important work that works innovatively with the media of the work (video, sculpture, installation) and, above all, the ability to make the artist's personal story touching, relevant and important. A unanimous jury was enthened by her ability to work formally and spatially while linking this convincingly and unrecoustly to the statement and content of the work.
The artist says of the work: "This work is about emigrating and the fact that a human being like me can leave his country to have a better life and freedom to protest against inequality and actually end up being the fear of doing just that."
The poignant narrative seems powerful because Roghani manages to translate his own private story into something general and significant. And she does it through a work in which the viewer experiences the theme close to his own body: through the long corridor where our shadows are included as part of the video image of people wandering. We pass a series of ropes (giving creepy associations to captivity and execution), but we also get past and about on the other side. It's a work that works immersively with space. Precisely because it incorporates the viewer's movement as part of his timeliness, the thoughtful and eerie side of the work only slowly meets us. It sneaks under our skin, so to speak, through the sensuous passage. It seems strong.
The work exemplifies the best of the Charlottenborg Spring Exhibition. It works gifted and securely across media video, sculpture and architecture in the form of a spatial installation, while the story's current relevance and sincerity touches us by virtue of the artist's sensibility and sense of the aesthetic field. It deserves all the awards it can get.
Anna Krogh, curator, Brandts - Museum of Art and Visual Culture