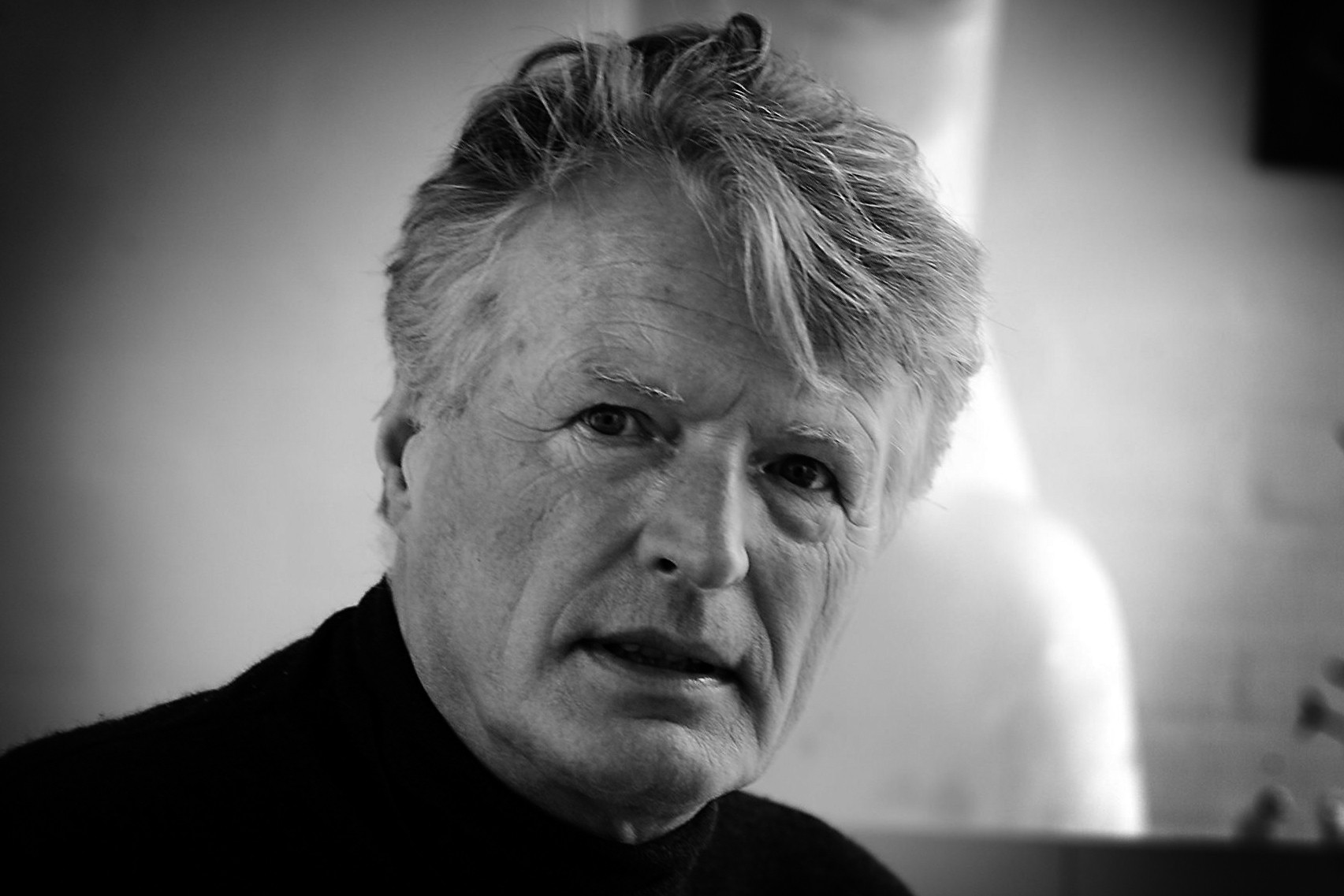 Censorship requires awareness of frameworks in art and society
The sculptor Hein Heinsen plays an important role in the Danish art scene. Both with his works and through the central locations he has had – as a professor at the Royal Danish Academy of Fine Arts in Copenhagen, as a member of boards and committees, most recently in the "great censorship", as chairman of the canon committee for the visual arts. But in the late 1960s, he helped challenge censorship. What happened to the censorship at the Artists' Autumn Exhibition in the Fries Udstil lingsbygning in 1968-69?
We young people at K.E. wanted to demonstrate how censorship works within certain societal frameworks. It is clear that professional censors can be carried out within a professional framework. However, it is not certain that the professionals are aware of the framework that lies outside it. And that's what we were so aware of in the late 1960s: the framework of art, the relationship between art and society.
It may well be that we choose which works to include in an exhibition. But what if the frame in which it's going is completely wrong? Therefore, we began to question the frame itself and find works that might torpedo that framework. It started in 1968 with a catalogue that showed the framework of K.E.: portraits of powermen such as businessman, press secretary, and others. and documentation of figures f
or K.E. – economics and selection procedures, etc. Then came an invitation from K.E. to submit proposals for works that were neither sculpture nor painting. The invitation was printed in the newspaper and it said that we would spend the association's money to realize the ideas that were approved. It was a torpedo: we started spending money of the association's fortune on things that at the time did not think were art.
In other words, you formulated a different concept of work than the usual modernist – by inviting projects instead of traditional works such as painting and sculpture?
That's right. But it did not go very well, because it turned out that we could not assemble the whole committee. However, no one protested that year. The first year, 1968, was really just an opening and an awareness that the framework plays a role. And an attempt by the censorship committee to get a grip on the money as well – I just pulled money out of the coffers and allocated money for the good works that came in. But the next year, the gate was opened up so much that it became too much.
It was Knud Pedersen who presented a note with the text: "K.E.'s statutes must be dissolved". He had also stated in the daily press that the sculpture committee would only assume "artistic positions", neither sculptures nor objects. So it was a concept that we wanted to hang on the wall. K.E. wasn't necessarily destroyed by that note, but there were others on the committee who were so damned that it could be a work of art. We thought it to be a conceptual work – Joseph Kosuth had already been there, but it meant that part of the censorship committee barricaded itself on K.E. and excluded the sculpture committee, Bjørn Nørgaard and Mogens Møller. We wouldn't put up with that. That's why we sued the rest, we were 46 members of the K.E. who sued the current K.E. committee. It's interesting to see that despite the fact that it was all the advanced artists who took the case, we lost it with brilliance. The Eastern High Court ruled that it was okay to exclude the sculpture committee because they did not secure "the original work of artists". So we were judged that what Knud Pedersen had made was not a work of art.
The process and the trial is a whole work in itself, you really got a framework here.
Yes, basically it was a critical revolt against censorship. Censorship cannot be kept within the art-related framework, there will always be other frameworks – if only for local and also economic frameworks. Do you have them?
In this case, we focused on the type of work. We chose to censor ideas for works. It is no different than you do in the Danish Arts Foundation or the Arts Council today. But it was an overrun in terms of sitting nicely and taking the pile of finished works, as one otherwise did. In our torpedoing, the criteria for the concept of art came out explicitly – I do not know what was previously done to works that were neither sculpture nor painting.
Perhaps it also reflects an ambivalence about having to take on the role of those who have the power to censor?
Yes, and there's another funny story. Bjørn Nørgaard and I then got a very good idea for a very clear selection criterion: we only take pictures with fir trees. As a result, the others became so terrified that they did not dare go home – Erling Frederiksen even stayed there at night because he was afraid that we would get the mad idea done. But it acts as a meta-assessment, fir trees. It is a demarcation, even a very clear limit. In this way, we carried out several small attacks against censoring. All the fuss led to the "mahogany club", as we called it, being so provoked that K.E.'s business leader over many years, Supreme Court casekeeper Bondo Swan's office, withdrew and K.E. was almost dismantled. Fortunately, however, there were some artists who got it back up and running.
I would like to stress that today it is quite clear to me that there should be censorship in the sense that this is a professional assessment. It happens all the time, and there has to be. The question is whether the framework in which you are censoring is the right one in relation to the time in which you work. Depending on the time, the frame must be either further or narrower. If you imagine that we are right in the middle of postmodernism's very worst, where you think that everything is going, then it may be that r
the breast must be narrowed. But in another situation where it's fucking rigid and old-fashioned, as it was then, it has to be opened. That is my answer today: the frame must be tightened in relation to the concept of art of the time, depending on how much it flows and how the values of society as a whole flow. This must be worked out by analysing the situation: how tight should the professional be?
What does this mean about censored exhibitions in Danish art life?
It's great with open, censored exhibitions because anyone can get in. You don't have to have a particular gallerist in advance or gone in a certain direction. Open censorship is extremely important in a subject where there are no established criteria for what is art. But it places very special demands on the censorship committee. It has the subject in the back – either too much so it can't spot the new one – or too little, so it all gets too loose and uninteresting. As it may be at the moment.
If art is to form at all, there must be something that one agrees to some extent is art. This can then be opposed or endorsed. But if you have no framework whatsoever, it is not possible to have an art concept. It's like jorge Luis Borges' story about the map and the world. If the map becomes identical to the world, no one can find your way around. There must be some kind of fixed position on which the new one can then decide. Therefore, censorship markings and cannon are necessary. Sometimes it is necessary to break the fixed frames down, and other times it is necessary to mark them. For the most part, there's just a discussion about the edge. But there is no getting around that discussion.
Interview by Malene Vest Hansen