SOLO RELEASE 2020: SAMANEH ROGHANI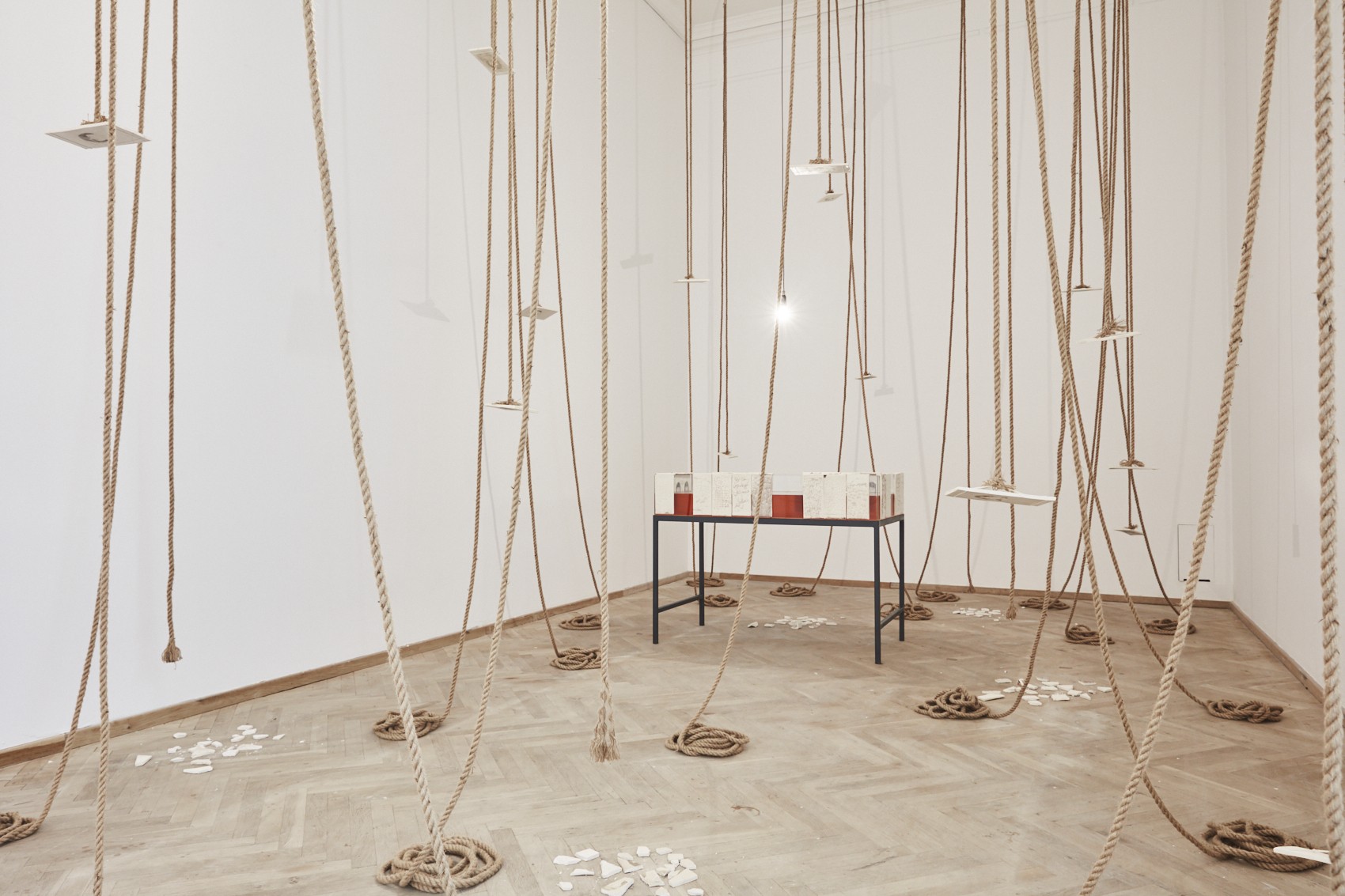 Samaneh Roghani's solo exhibition at Charlottenborg Spring Exhibition 2020. Photo Søren Rønholt
For Charlottenborg Spring Exhibition 2020, solo exhibitor Samaneh Roghani (born 1984) has created a new two-part photo installation with the titles "For the Silenced" and "For the Forgotten", inspired by the artist's own personal history and experience of fear, which she describes thus: "Fear is a feeling I have lived with ever since I decided how I would live my life and became aware of my rights as a woman. Rights are not something you can take for granted, but must fight to achieve. You live with the fear of being subjected to violent oppression or ending up in prison. As has happened to countless others who have fought this battle, it can lead to you being killed.
Totalitarian regimes rule by instilling fear, and when one person is wound up, you shut up many others by creating fear. Yet women and men risk their lives when they continue to demand rights, justice and peace.
In my home country of Iran, many women are in prison in critical conditions. Women who defended and fought for mine and other women's rights. Rights that the regime deprived us of. Now they're going to throw us in jail because they're afraid of us.
I will be a voice for those people who are fighting injustice and have been imprisoned simply because they are demanding their rights.
Those who never escaped from the darkness of prisons.
Those who never got the chance to turn their eyes up to the daylight again.
Those who never give up, who end up in prison, yet retain hope of escaping and experiencing the results of their struggle."
Roghani's installation consists of self-portraits printed on ceramic tiles. Each tile represents a person, but is also a slice of a prison wall. Over the past year, Roghani has made many tiles and for every tile she has created, she imagined that it was she who had been unfairly imprisoned, scratched messages and marked the days on the walls.
Some tiles hang in ropes from the ceiling, representing prisoners who have been imprisoned for a long time and who may be remembered by no means. For example, those who received life sentences and those whose future is uncertain.
Other tiles bear self-portraits of the artist with his eyes closed. They surround a pool filled with red liquid, symbolizing the prisoners who have since been killed or disappeared.
Samaneh Roghani lives and works in Malmö, Sweden. She holds a BA in Photography, Art and Architecture from Azad University in Tehran, Iran (2002–2007) and a BA in Kunst from Konsthögskolan in Malmö – Lund University, Sweden (2015–2018). She is studying an MA in Kunst at Konsthögskolan in Malmö – Lund University, Sweden (2018–).