Elina Birkehag (SE) WE COULD WE COULD (2022)

Ink on paper. 78x106cm
About the artist: Artist Elina Birkehag is based in Stockholm. In her work she reflects on media information and verbal structures from her everyday life. She interweaves text, numbers, symbols and scrolls on self-made graph paper, creating new contexts and connections. (Translated from the artist's own description) .
www.elinabirkehag.com
@elinabirkehag
Photo: Elina Birkehag
Elina Birkehag is accepted with five works at Charlottenborg Spring Exhibition 2022.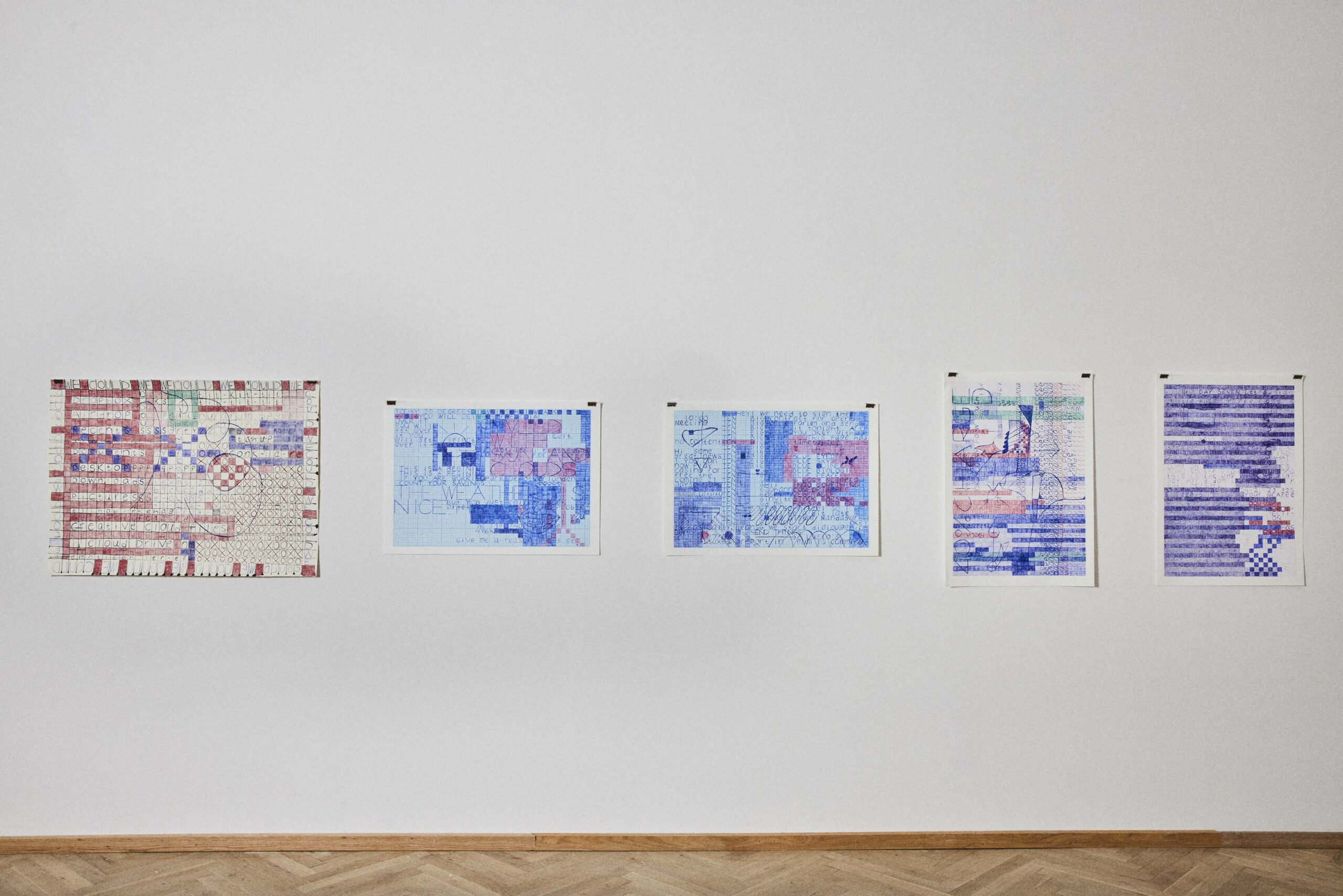 Photo: Søren Rønholt
MILD WITH SUN AND CLOUDS (2020)

Silkscreen, ink on paper. 62×86 cm
Blue Biology (2021)
Silkscreen, ink on paper. 62x86cm
BKOA Ticket (2021)
Silkscreen, ink on paper. 62x86cm
Don't hate meditate (2021)
Silkscreen, ink on paper. 62x86cm
Photo: Søren Rønholt