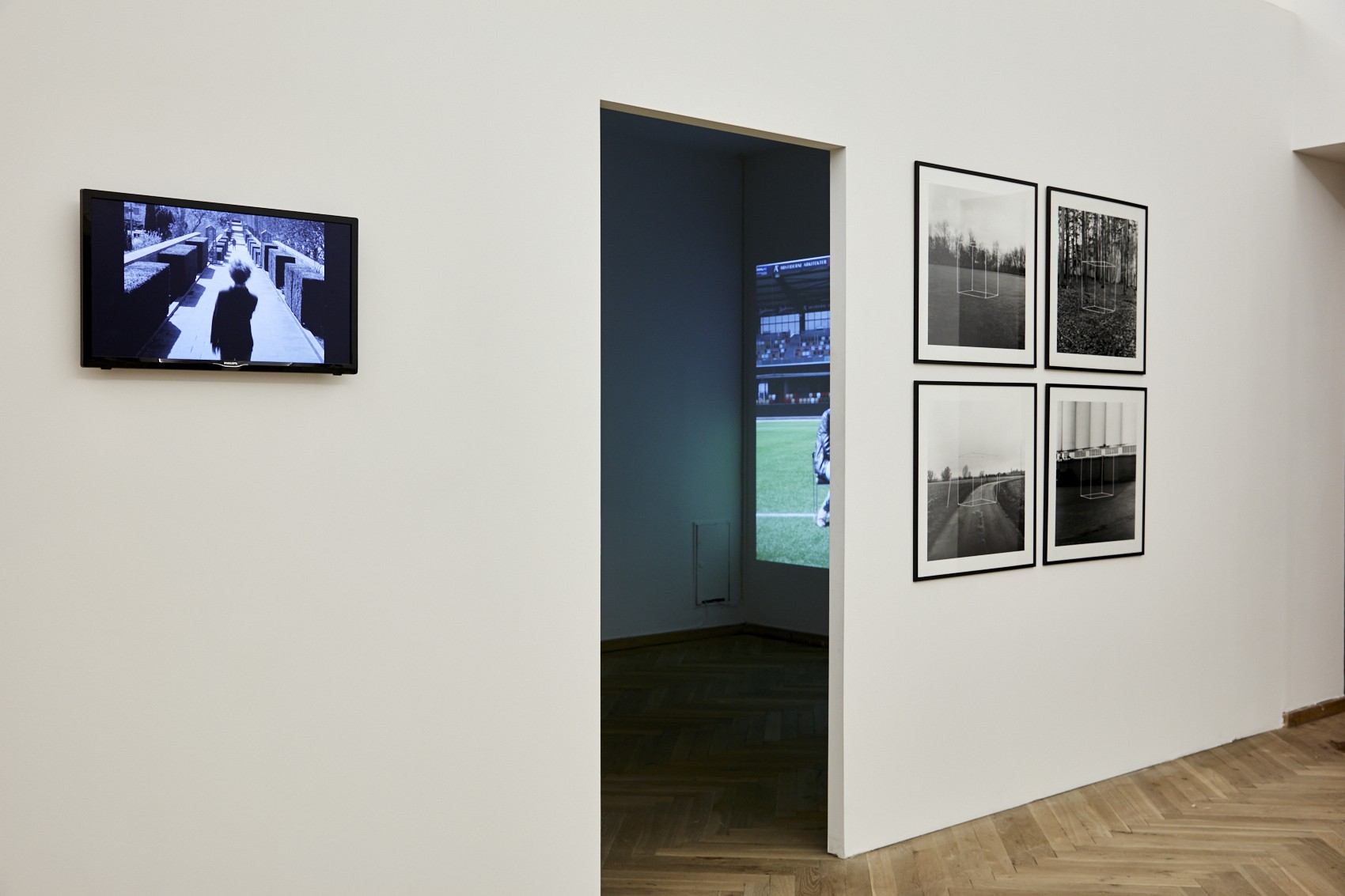 Niels Østergaard Munk. Solo Prize 2020. Photo Søren Rønholt
This year's solo award winner is Niels Østergaard Munk (born 1992). With a variety of works, all tightly focused and conceptually strong, the jury was overwhelmed by the artist's subtle humour and sharpness, as well as the simplicity and distinctive visuality of the works.
The Solo Prize is awarded to Niels Østergaard Munk for artistic sensibility and a playful and accomplished art practice that seamlessly moves between media and expression in architecture, photography, film, sculpture, performance and text. Niels Østergaard Munk's works also span several fields at the same time and examine and unfold both vision, body and thought experiments.
With minimal instruments, a strong concept and a consistently high quality and subtle humour, Niels Østergaard Munk examines meanings and statements in rooms, spaces and reference systems within the classical issues of art, language and architecture such as: What is photography, what is a monument, what is a text, what defines movement patterns in space, and who and what defines a position of expression and a meaning of meaning.
The series Mo(nu)ment (2018) examines the moment's relation to the monument. The series can be seen as an art-historical minimalist reference and as a kind of monument to the photographic moment. An architectural cube structure of metal sticks is depicted in different surroundings in nature and urban spaces. The work points out that the photographic action is tied to a situation where the finished photograph is a monument to the moment.
The film Picking branches and clearing flowers must not take place (2019) plays out in the Amaliehaven's architecture room and landscape. A black-and-white cinematic recording of a human moving around the garden shows a bodily examination of trajectories and spaces. Both completely stylized and with an understated humor when man examines shrubs, stairs and trajectories.
In the film Poet Well but Hits Often (2019), Niels Østergaard Munk has invited Peter Laugesen, whom he considers one of Denmark's best poets, to a conversation with Bruun Morten, one of Denmark's best football commentators. Morten Bruun reads Peter Laugesen's poems. Laugesen reads quotes by Morten Bruun. The conversation is about football, language and inspiration and takes place at Morten Bruun's old club stadium in Silkeborg. Poet and commentator read each other's texts aloud in the middle of the lawn in the architectural setting of the empty stadium.
The jury is very much looking forward to seeing a solo presentation of Niels Østergaard Munk's works at Charlottenborg Spring Exhibition 2021.
On behalf of this year's jury
Kirse Junge-Stevnsborg
Director, Malmö Konstmuseum