Charlottenborg Spring Exhibition 2018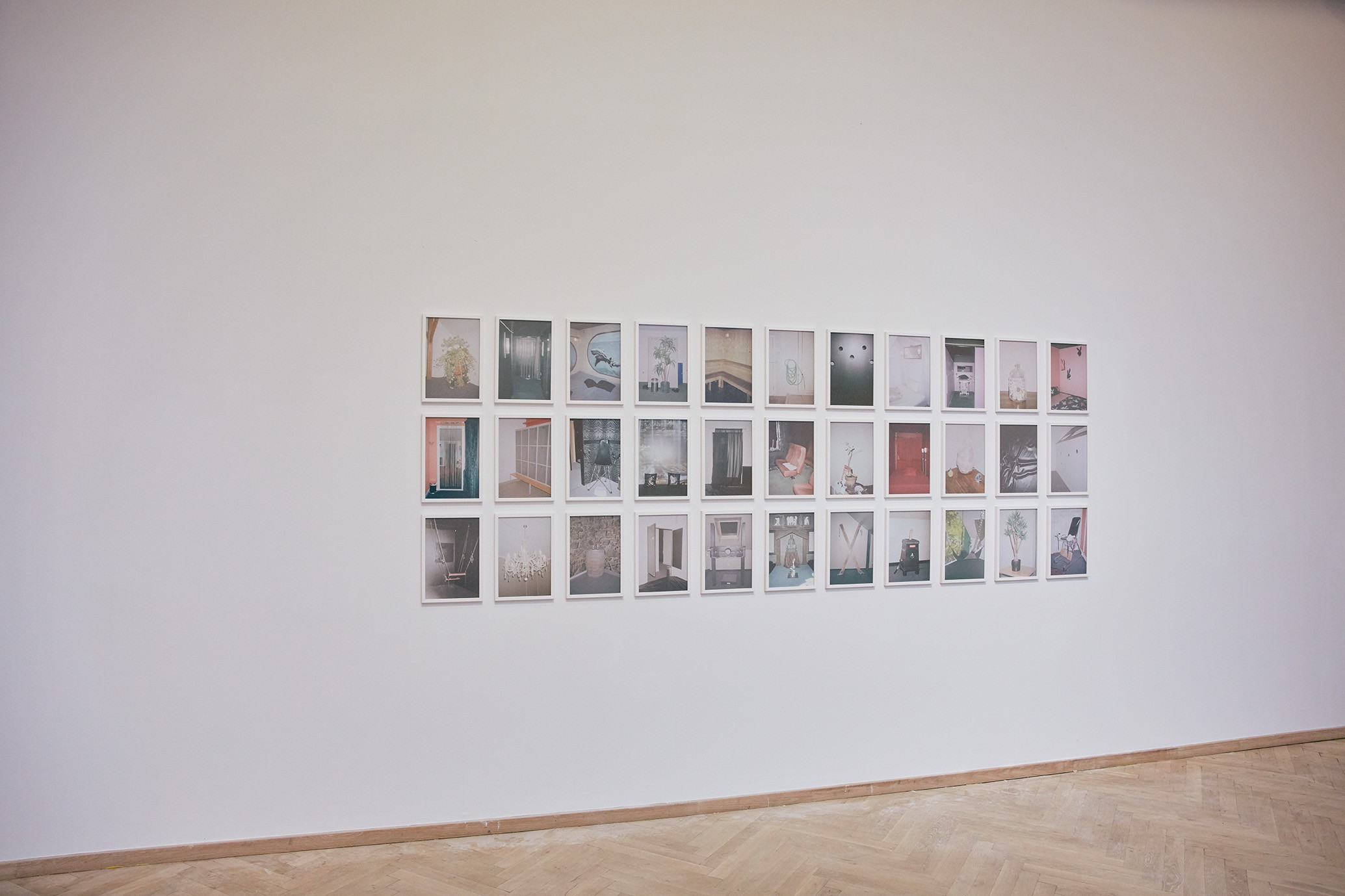 Charlottenborg Spring Exhibition 2018
Charlottenborg Spring Exhibition 2018
At Kunsthal Charlottenborg you can experience artistic contributions from the 19 national and international artists, established stars and budding talents who have slipped through the eye of the jury when the doors on 1 February open for the traditional Charlottenborg Spring Exhibition 2018.
Exhibition period: 2 February - 10 March 2018
Celebration: February 1, 7 p.m. to 2 p.m.
The Spring Exhibition is an open, censored exhibition, which for 161 years has been an annual event in Kunsthal Charlottenborg's annual programme. The spring exhibition is organized by the independent institution Charlottenborg Fonden. The Spring Exhibition 2018 presents artists from all over the world: many are from Denmark and northern Europe, but behind the contributions are also artists from countries Israel and Germany. The exhibited works cover the subject areas of art, architecture and design.
Participating artists
A total of 618 artists have applied to participate in the Spring Exhibition 2018. Of these, 19 artists have been selected, showing a total of 39 works. The participating artists are: Alberte Tranberg, Anna-Karin Rasmusson, Anton Bigum Kampe, Emil Krøyer & Mads Sætter-Lassen, Emma Ainala, Galina Dimitrova-Galinsky, HEMULOORDI, Jonathan Houser, Kim Richard Adler Mejdahl, Manuel Canu, Mike Macleod Worning, Mikkel Rundin Ørsted, Ravid Freedman, Regitze Engelsborg Karlsen, Rune Bering, Sarah Vajira Lindström, Amalie Sofie Klougart, Timo Wright and a major artist group ART+ consisting of Elisabeth Jerichau & Pil Bachmann, Astrid , Marie Goodstein, Lydia Madsen, Sara Kier Andersen, Dag Elfgren, Anna Dencker Wisborg, Jakob Rabe Petersen, Sara Brinkmann Jønler, Inga Rán Reynisdóttir, Johanne Holm-Jensen, Emil Skaarup Schmidt, Ole Petter Steen, Biyanna Stefanova Zhekova, Ebba Daun, Erlend Goplen Haug, Margrethe Kleiberg, Maja Dylin, Ebru Kuscu, Rasmus List Thomsen, Ruben Andersen, Iisa Aurora
Jury
The works at Charlottenborg Spring Exhibition 2018 have been selected by a jury consisting of: Klara Kristalova (artist, CZ/SE), Alexander Tovborg (artist, DK), Anders Ruhwald (artist, DK/US), Christina Capetillo (architect, DK) and Marie Nipper (curator, DK).
Solo Award 2018
In addition to the work selection, the jury has nominated 3 artists for the 2018 solo award of the year. This year's laureate will be announced on the evening of the awards. With the solo prize comes an invitation to exhibit at the Spring Exhibition 2019. The nominees are: Anna-Karin Rasmusson, Kim Richard Adler Mejdahl and Sarah Vajira Lindström
Solo exhibition 2018
Last year's recipient of the solo prize was the Danish artist Rodo Abdirahman. At this year's spring exhibition, she can therefore be experienced with the work Bygd inspired by a trip back to the birthplace of Kismayoo in Somalia.
Facts about Charlottenborg Spring Exhibition 2018
Exhibition period: 2 February - 10 March 2018
Celebration: February 1, 7 p.m. to 2 p.m.
Adr.: Kunsthal Charlottenborg, Nyhavn 2, 1051 Copenhagen K
Admission: 75 KR (Free admission to the varnish)
More information about the exhibition can be found at:
https://www.foraarsudstillingen.dk
http://www.kunsthalcharlottenborg.dk
http://www.facebook.com/foraarsudstillingen
www.facebook.com/charlottenborg.kunsthal
Press material
Press material, including photos from the exhibition can be downloaded from 1 February at 15:00 from the Charlottenborg Foundation's website www.foraarsudstillingen.dk.
Charlottenborg Spring Exhibition is supported by: Statens Kunstfond, Copenhagen Visual Arts Committee, L. F. Foghts Fond, Augustinus Fonden, Beckett Foundation, Knud Højgaards Fond, Aage and Johanne Louis-Hansens Fond, Jorcks Fond, 71 Nyhavn Hotel, Vesterkopi and Apollo Bar.
Contact
Charlottenborg Spring Exhibition 2018
Kunsthal Charlottenborg
Daily Manager Mette Skov
Tel. 40282941
E-mail: mette@charlottenborg-fonden.dk