INTERNATIONAL SOLO RELEASE 2017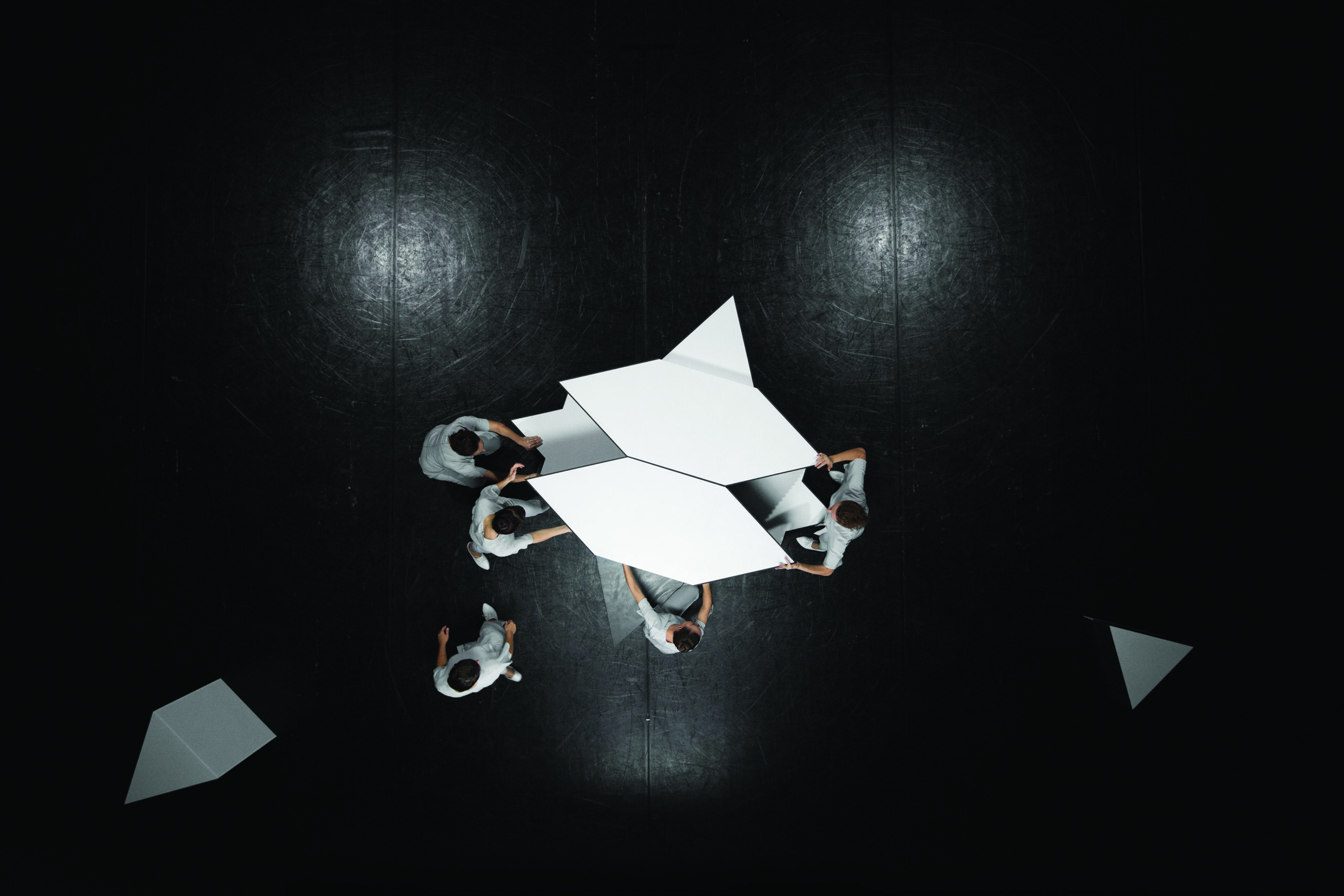 International solo release 2017
Jasmina Cibic
International solo release 2017
Jasmina Cibic
By Louise Skafte
"With theatrical gestures and tactical role-playing based on language from several ideologies, Cibic manages to brilliantly direct the aesthetics of power and the rhetoric of break-up and destruction as an inherently revealing police drama."
This is how a deeply impressed jury last year described Jasmina Cibic and her works. Cibic represents a new generation of Slovenian artists dealing with specific national, political and cultural challenges from post-communist Europe. Cibic works with performance, installation, photography – more recently especially film.
At this year's Spring Exhibition, Cibic, with his solo exhibition, shows his latest project Nada: Act I, the first part of a film trilogy. The trilogy Nada serves as an allegory of the historical work The Miraculous Mandarin – a pantomime ballet by hungarian composer Béla Bartók. This is the story of a prostitute woman who, by a gang of pimps, is forced to lure her clients to their own doom. The play was written at the end of the First World War, and was the subject of a prolonged period of censorship. However, the play was performed with great success in the Yugoslav Pavilion Nations Day in 1958 Brussels EXPO. Despite the fact that only scant evidence from the performance in 1958 has survived, it is this representation of the ballet that underpins Cibic's study.
Cibic puts the ballet in relation to various architectural typology, and examines the psychological mechanisms and structures embedded in the construction and maintenance of national identity. In Nada: Act I, it is the Yugoslav Pavillion of the Croatian artist and architect Vjenceslav Richter that is the focal point. Vjenceslav Richter is credited with having helped promote the architectural ideals of the new Yugoslavia after the second world war. Cibic examines the role of aesthetics in the production of a political system, drawing parallels between vjenceslav Richter's architecture and the methods used in the construction of Yugoslavia's national identity, where obscurity and beauty are closely linked.
Born in 1979 Ljubljana, Slovenia. Lives and works in Ljubljana, Slovenia and London, England. Educated at the Accademia di Belle Arti di Venezia 2003, Venice, Italy, 2003 and Master of Fine Art, Goldsmiths College London, London, England, 2006.